Fostering a Kitty with Ringworm: Not So Scary After All!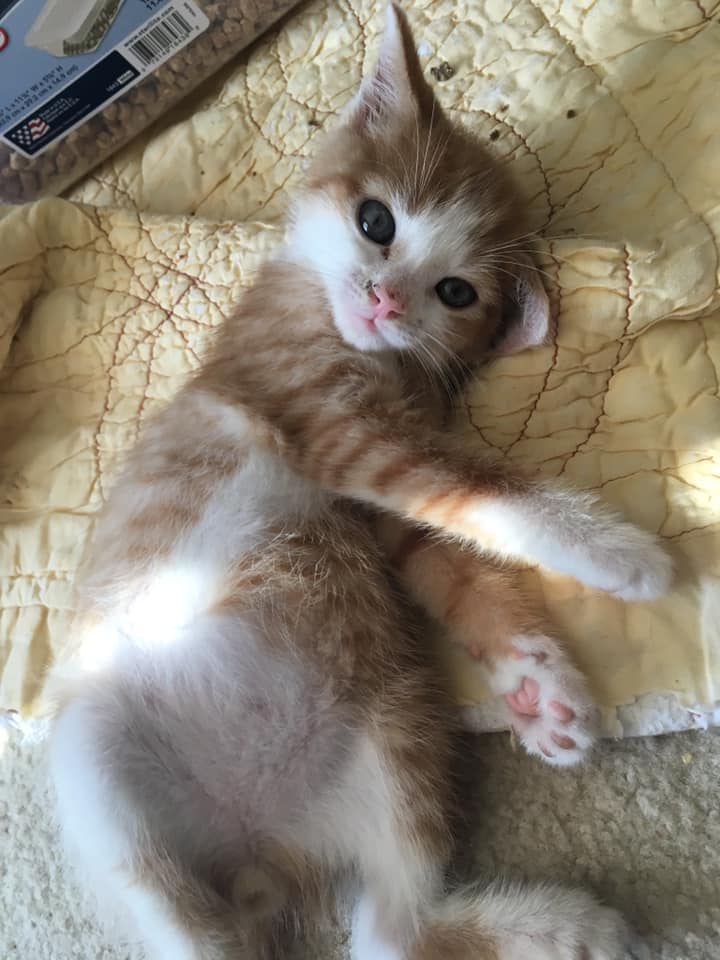 What exactly IS ringworm? It sounds gross!
Ringworm is a fungal infection affecting the skin, hair and occasionally nails of animals (and people). It manifests itself on kittens generally on the head, around the eyes, ears, feet, and tail in round areas of hair loss that are rough and scaly.
It is NOT a worm, as the name may lead you to believe. In fact, it is very closely related to Athlete's Foot found commonly in humans and typically lives in the soil.
While it is a zoonotic infection – meaning it can be passed between species – it most commonly affects young animals and those with suppressed immune systems. Young kittens are notorious for not grooming as effectively, which is why we see it more often in kittens.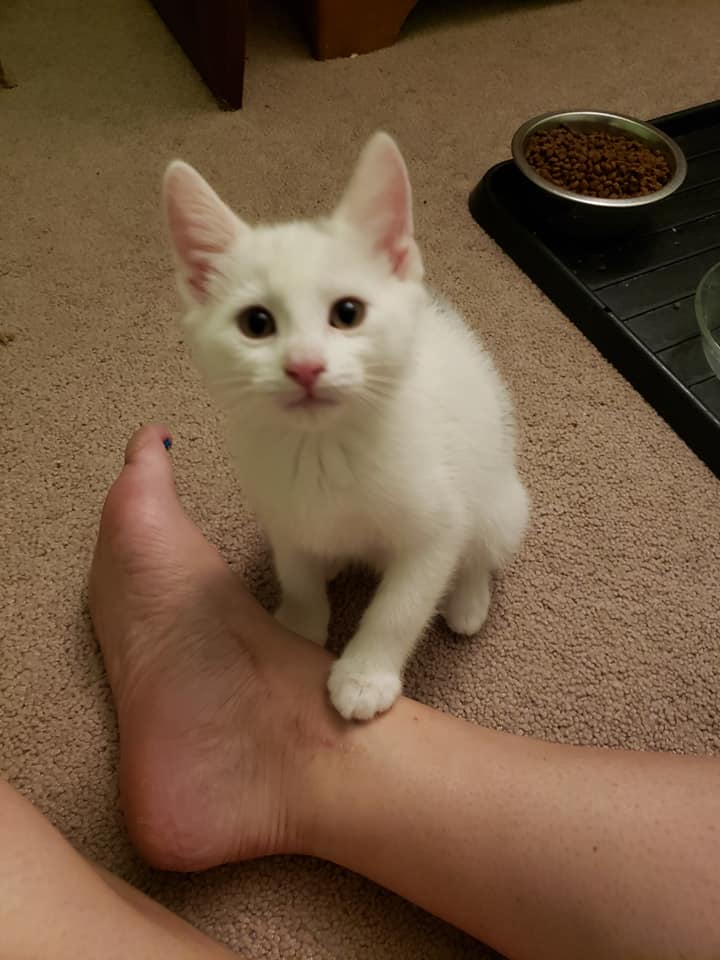 What does a foster home need to be prepared to treat kittens with ringworm?
Ideally, the animals are kept in a space in the home that you can completely clean with bleach or a specific hydrogen peroxide-based product that kills the fungus. This could be a spare bathroom, a utility room, or a room where there is limited furniture and wood floors or linoleum.
– Linens and items you are able to use especially for fostering (Pawmetto Lifeline can provide these).
– Food, litter and litterbox, and toys for your foster animals (Pawmetto Lifeline can provide these).
– If you have other pets, they absolutely need to be kept separate due to the degree of contagion. So no socializing of your foster kittens with other animals in your home.
– Understanding. The amount of handling does not have to be limited, but you need to take extra precautions when handling the kittens (no rubbing their fur on your face!) and being diligent about washing before interacting with others after handling the infected kittens.
– Patience. It can be difficult to keep kittens for a few months and not get attached to them but rest assured they will find forever homes, and you helped them with that!
– Love and affection! These kittens need just as much love and socialization as the next kitten, they just happen to require a different kind of care.
It's best to not have someone in the household who has a compromised immune system that could be susceptible to getting infections.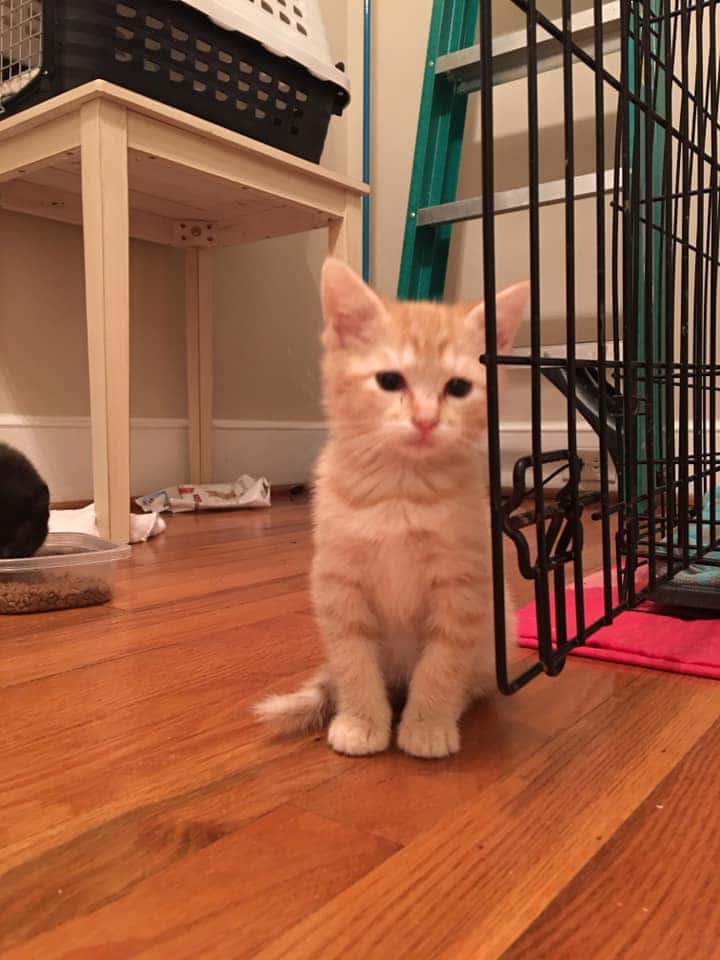 What is provided to the foster home?
Medication and treatment for the fungal infection – lime dip and oral medication
Instructions on the treatment process
24/7 support from the Foster Team staff every step of the way
Kittens! Cute, fluffy, adorable felines!!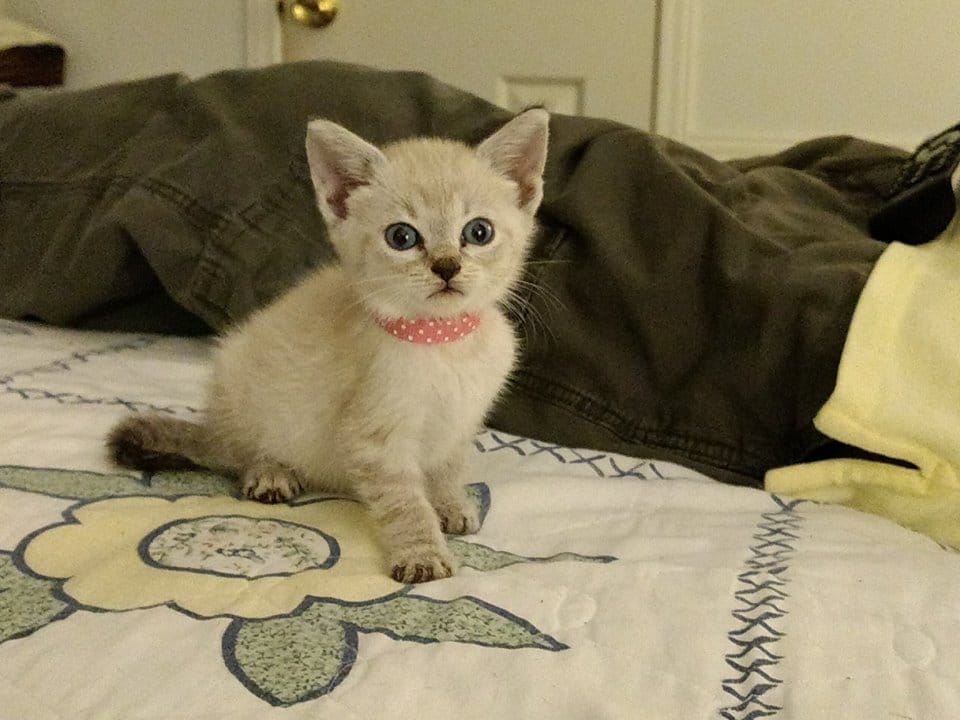 Why should I consider helping?
Every foster parent is a true life-saver!
Due to exposure risks for the other animals, shelters have to handle cases of ringworm in a very regimented way, isolating the animals and limiting contact with them since we are handling so many other animals. This is a rather sad situation for kittens who need lots of attention, love, and playtime.
Shelters are a high-stress environment, and animals tend to get healthy and stay healthy in a less stressful home environment.
If you have questions, or would like further information about this foster care need, please e-mail djones@pawmettolifeline.org or call (803) 465-9175 and speak with our Foster Care Team.