Every Life is Precious — Even Pax's Life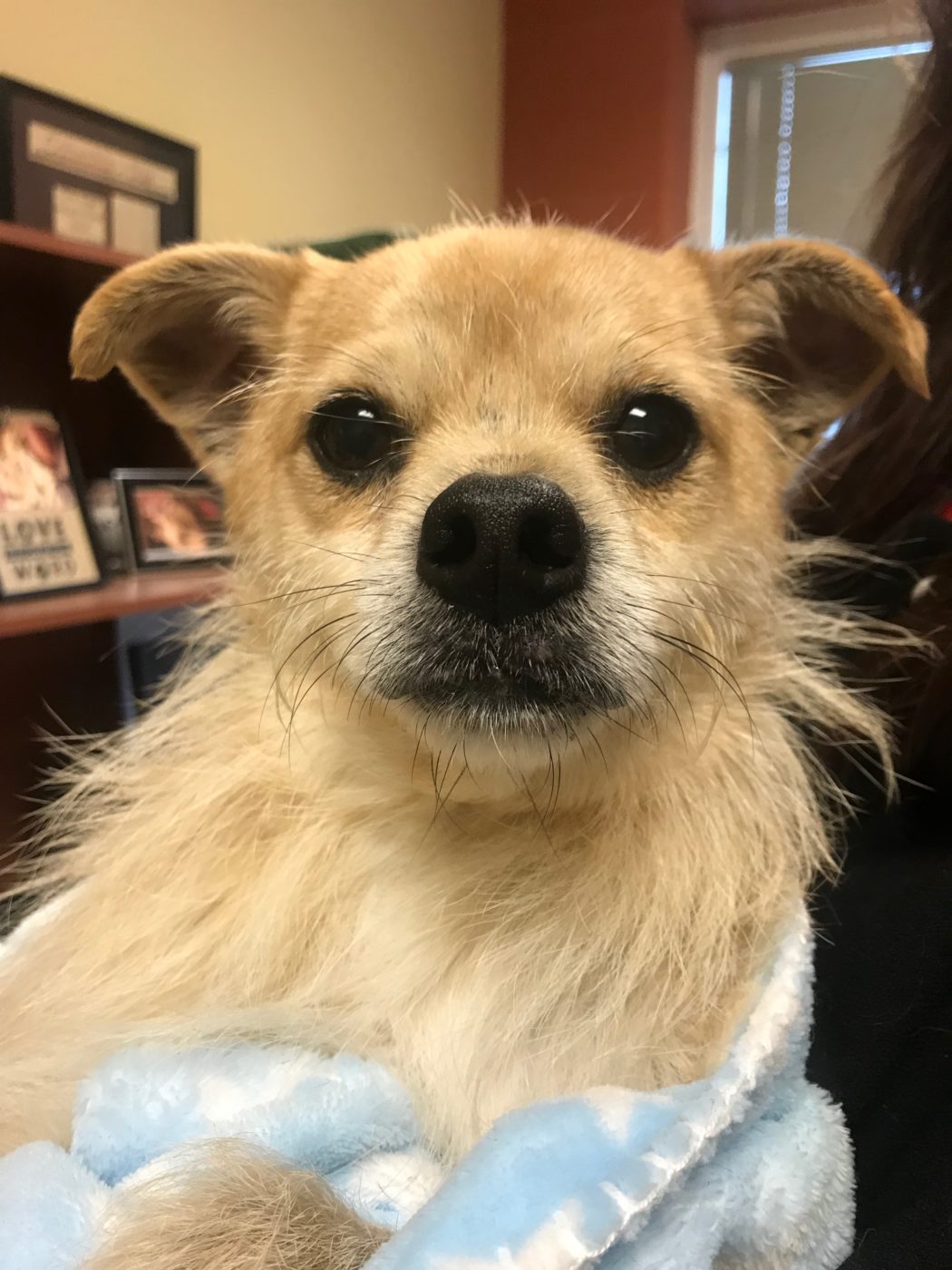 Meet Pax, an unknown dog lying on the side of the road, unable to move and obviously hit by a car. Animal Control was called to pick him up, and then Pawmetto Lifeline got a call from the municipal shelter saying, "we have a dog that was hit by a car. Can you take him? If not, we will have to euthanize."
Knowing what we know about paralysis, we couldn't say no. We have had a lot of success with these dogs who suffer from paralysis. Now don't get me wrong, it's a lot of work. It takes a lot of time, patience, stamina, and love on the caretaker's part. And if you are not up for the challenge, many vets will ease your decision and tell you euthanizing is not the wrong choice.
For us, if the dog has a better than 50% chance of recovery, euthanasia is the wrong choice. Even if they end up needing a cart to get around they can have a fulfilling, happy life.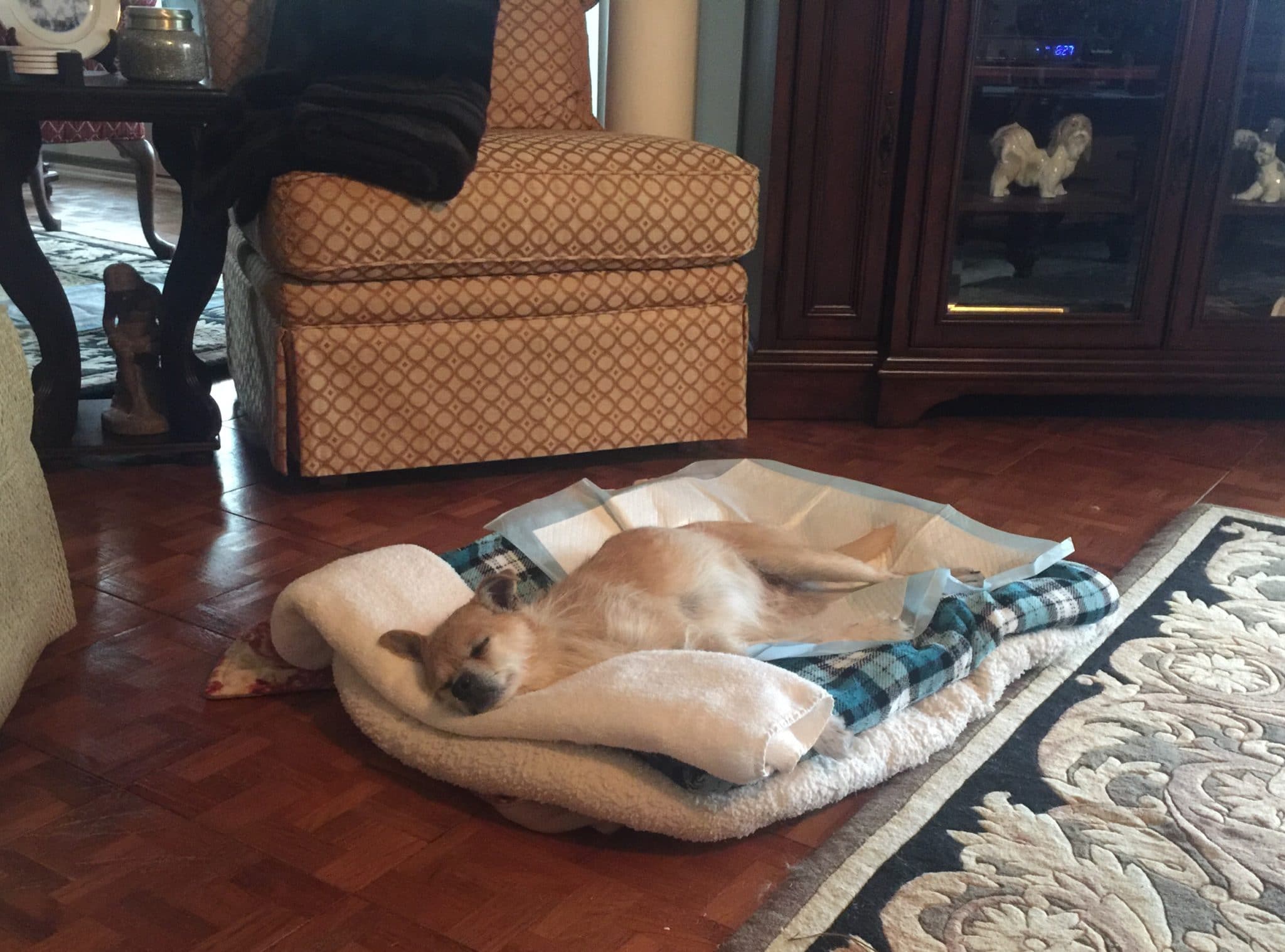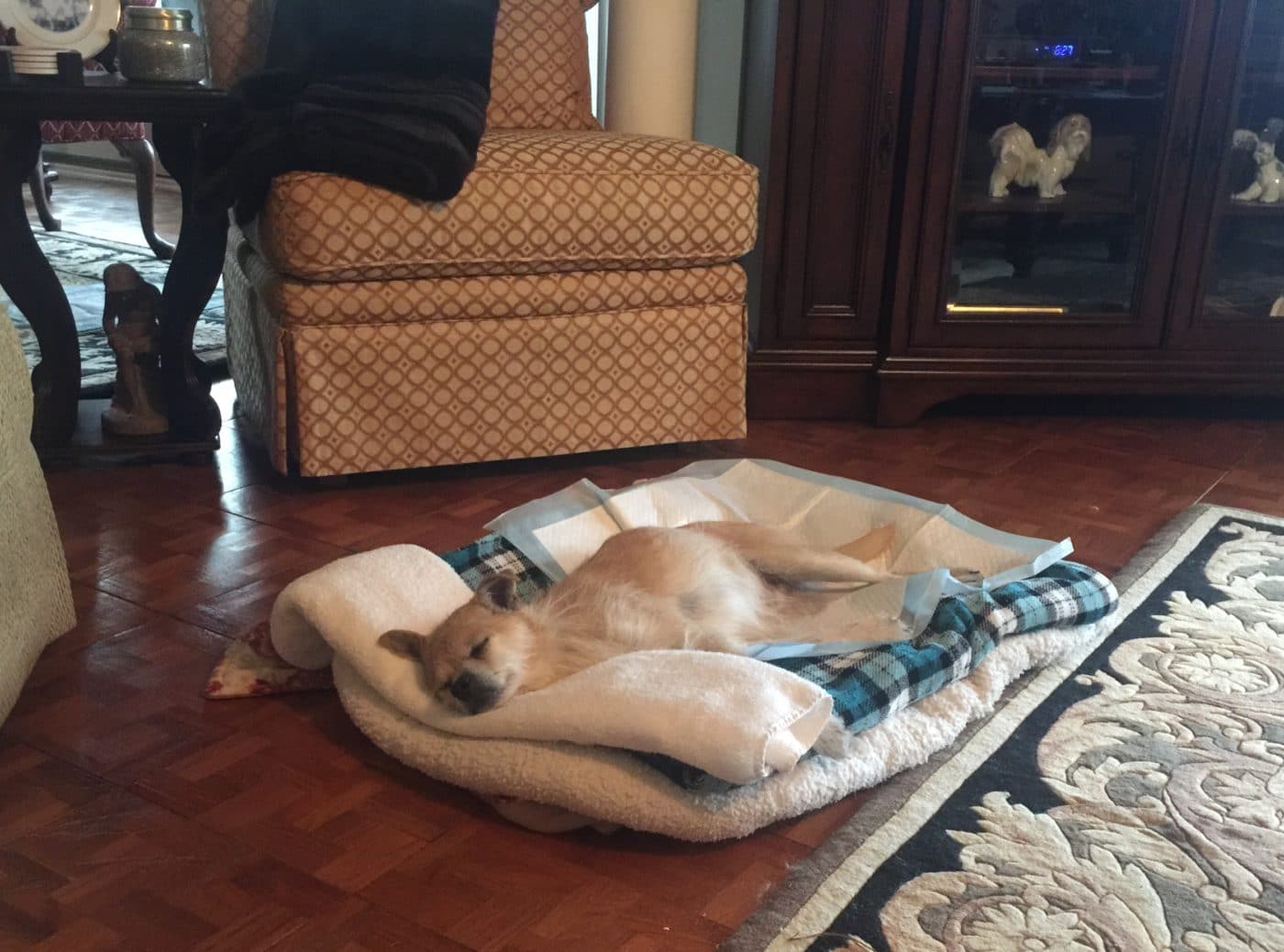 Pax is by far the hardest mobility case we have managed. He could barely move anything, BUT his eyes were bright and he was mentally stable and sound.
Our first step was to have our medical team take x-rays and do a full exam. The next step was to get an appointment with a neurologist as soon as possible to make sure our care plan is what the neurologist recommends. I am a huge proponent of working with and seeing the specialists. Just like humans! If you have heart problems, you see a cardiologist, if you have a spinal issue you see a neurologist and if you have organ/blood issues you see an internist.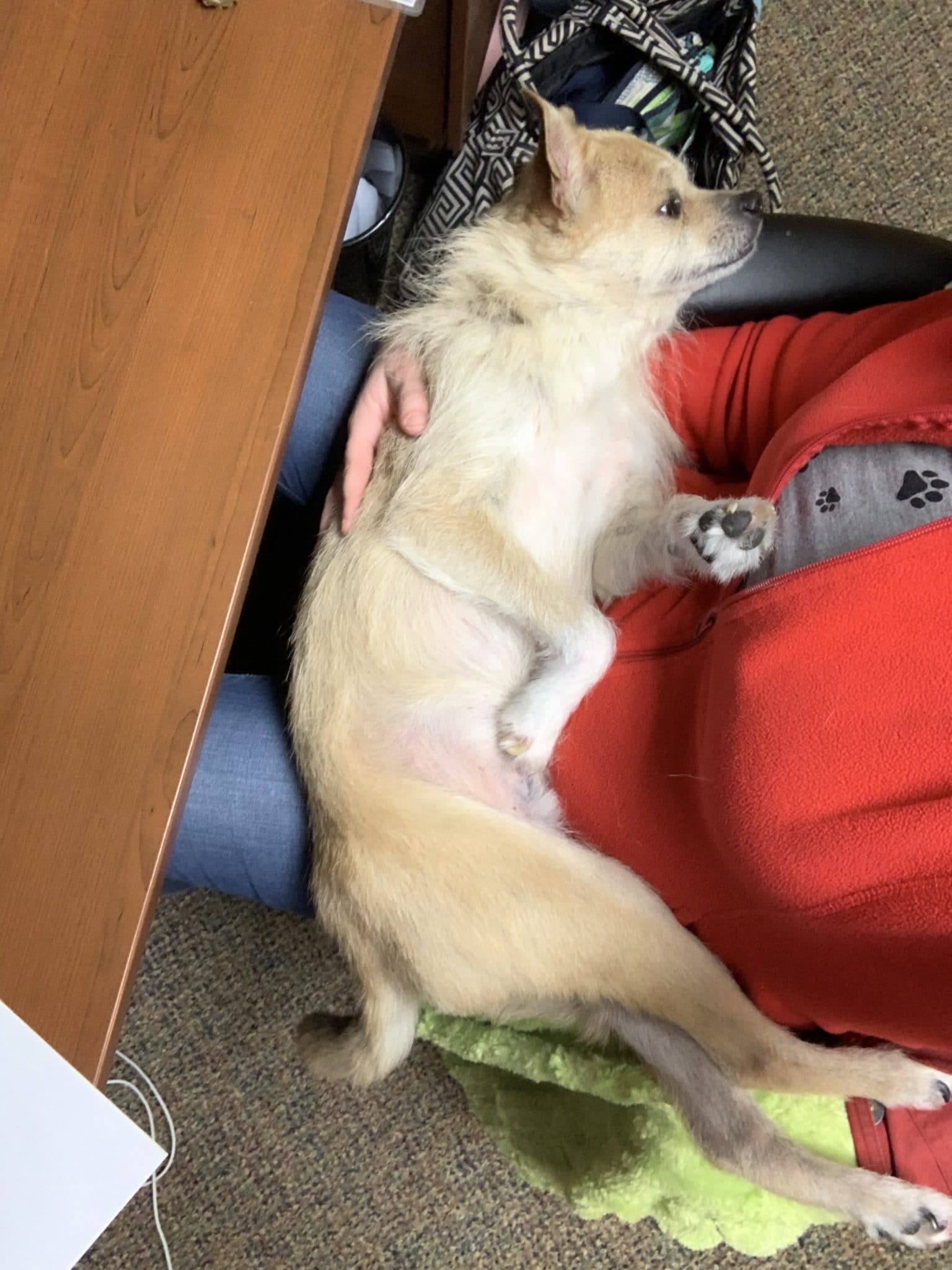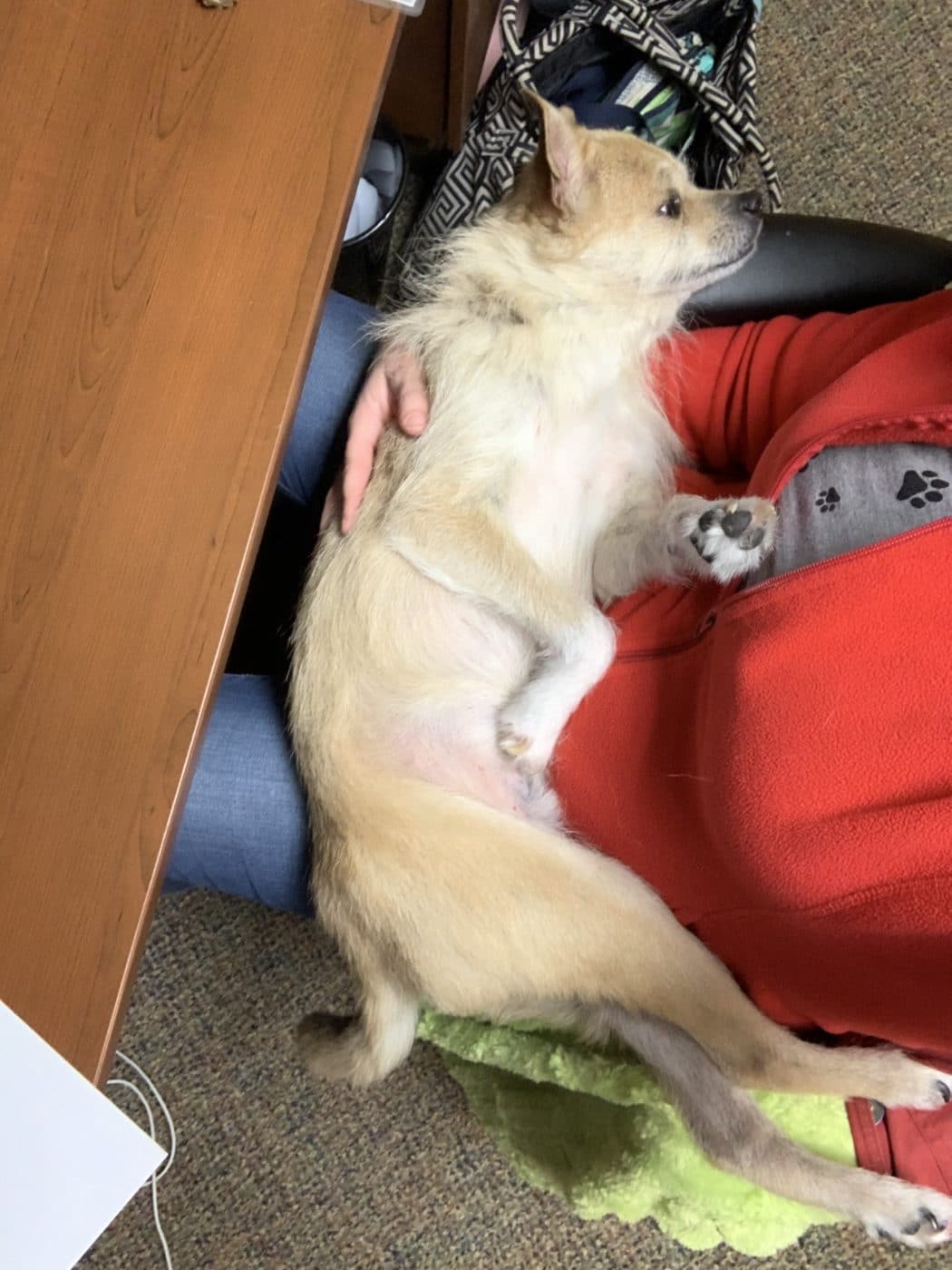 We also know a huge issue is the cost of care and someone recently asked me, "how much is Pax's care costing the organization?" Well, at this point, very little. The total is the cost of one appointment with the neurologist, medications, and laser treatments. (We always do laser treatments with our paralyzed dogs, and the treatment is very inexpensive and effective!)
So honestly, the greatest investment has been time and daily care. Don't get me wrong—I am exhausted. I am accustomed to working 10-12 hours a day, and now I have a paralyzed dog that I am fostering. We were up the first week almost all night every night as it is important to make sure Pax's pain is managed based on the neurologist's plan.
It's also important to make sure Pax is urinating and defecating on a regular basis. Thankfully, we got that under control but the first week was a little rough! We're talking about a new unknown patient with a lot of internal and external bruising, which made defecating very painful. The body had literally been traumatized much like that of a human after a bad car accident.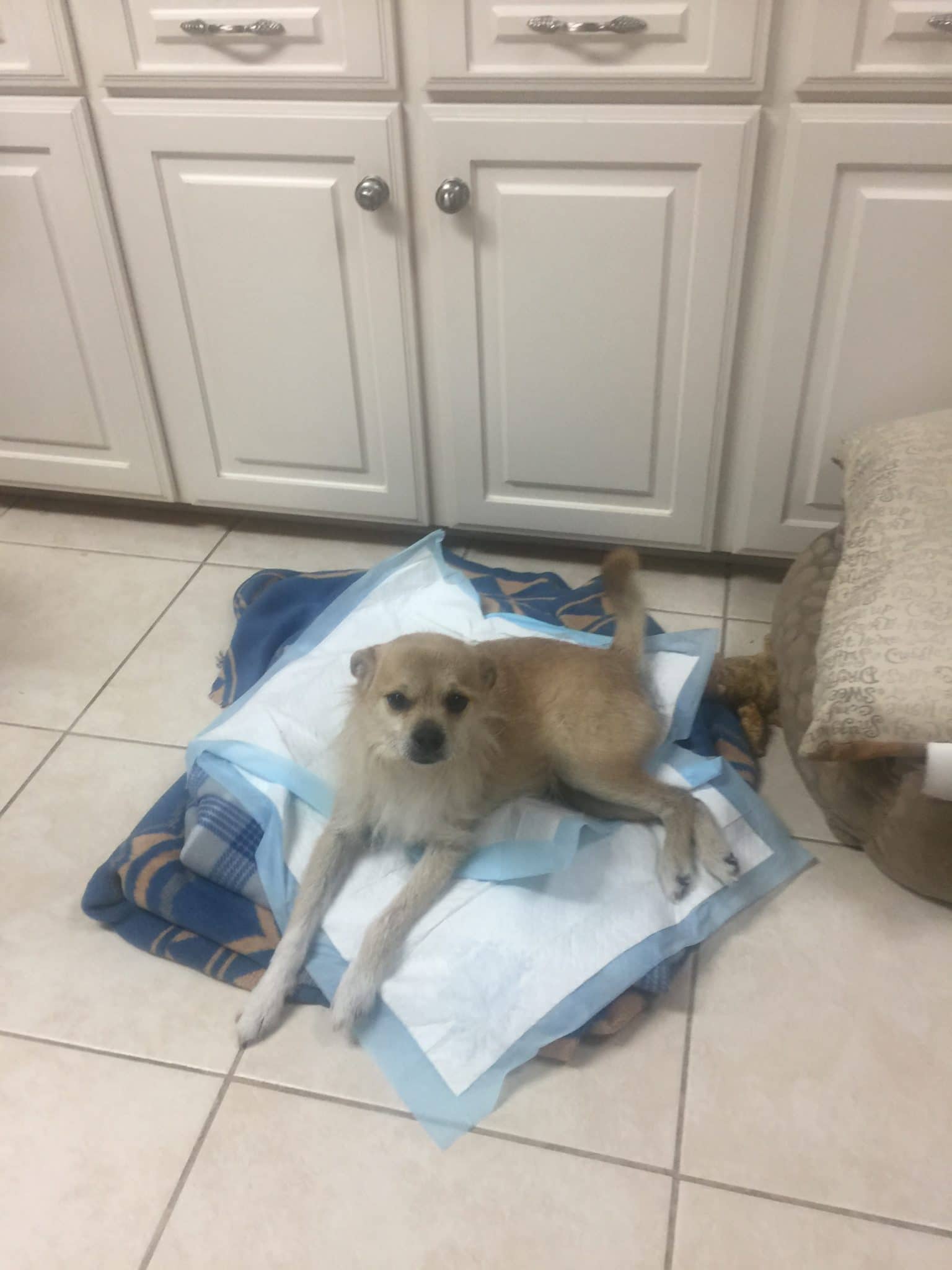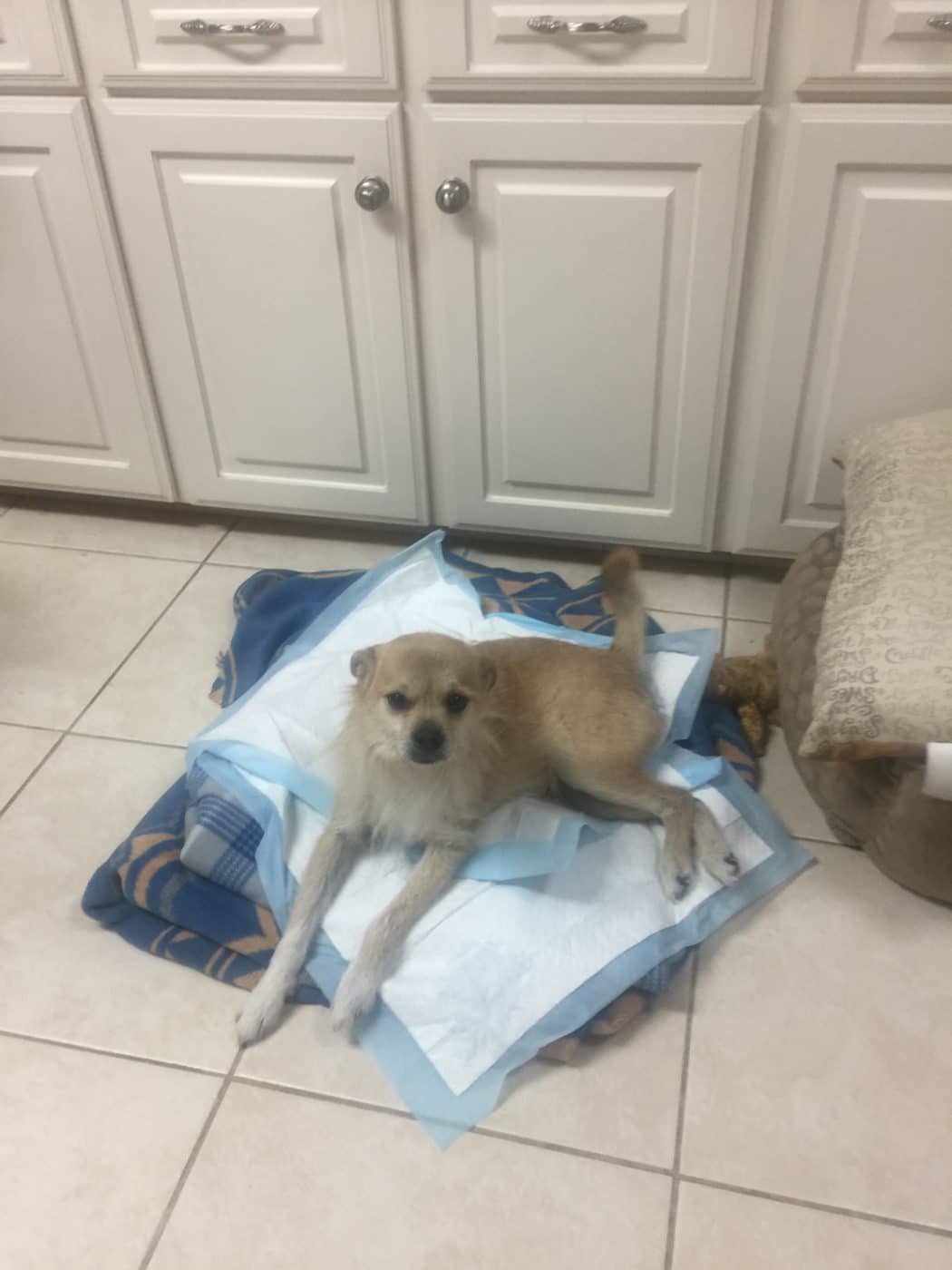 So we put Pax on a stool softener and then I had a lot of diarrhea to manage! The good thing was Pax would start to make loud sounds that would alert me to get ready when he needed to urinate or defecate and that would give me enough time to get a pee pad under him. My goal with these dogs is to make sure they never lay in their pee or poop and to keep them as clean as possible. We want them to live through this process with as little pain as possible, and with dignity and lots of love.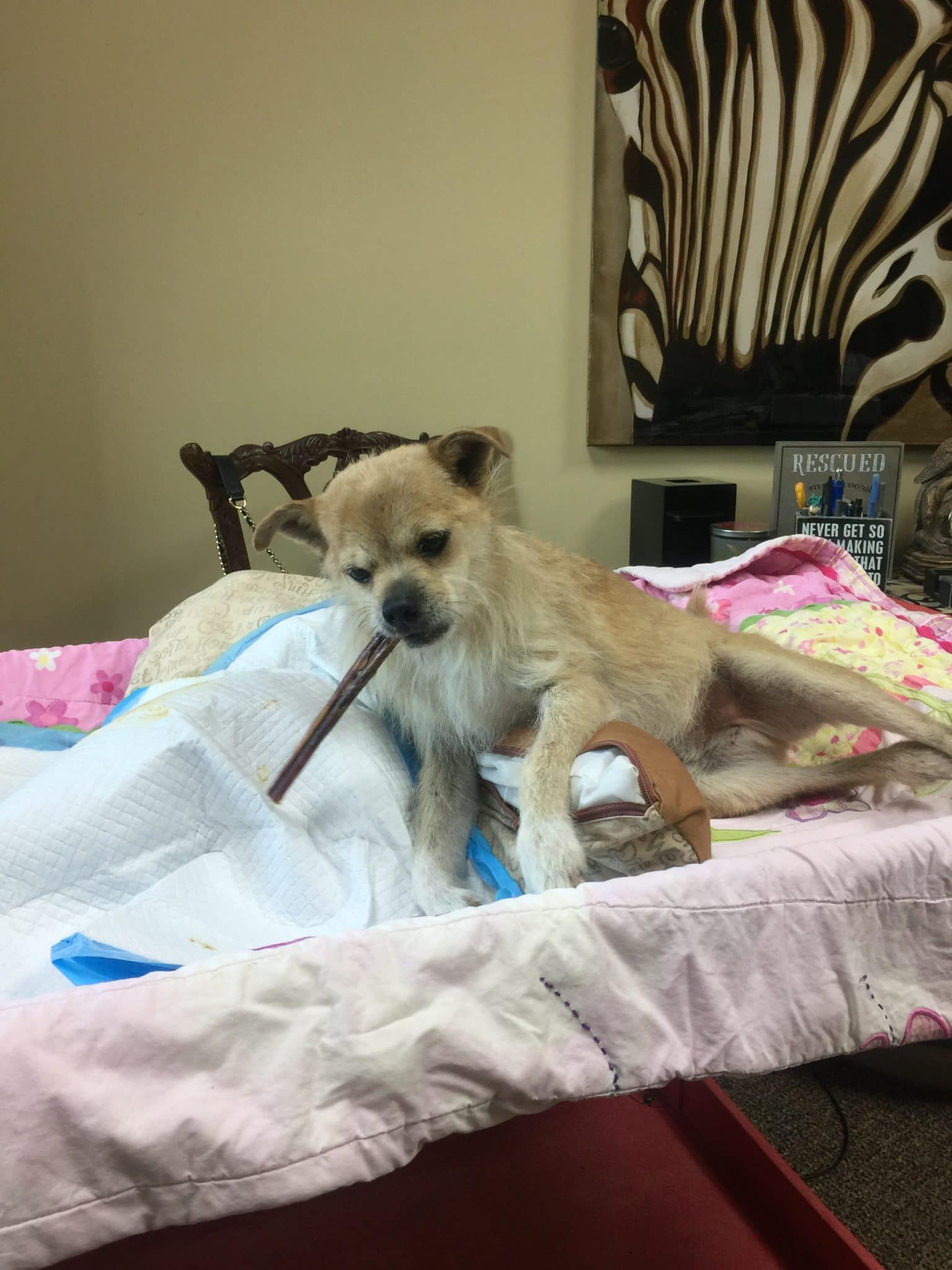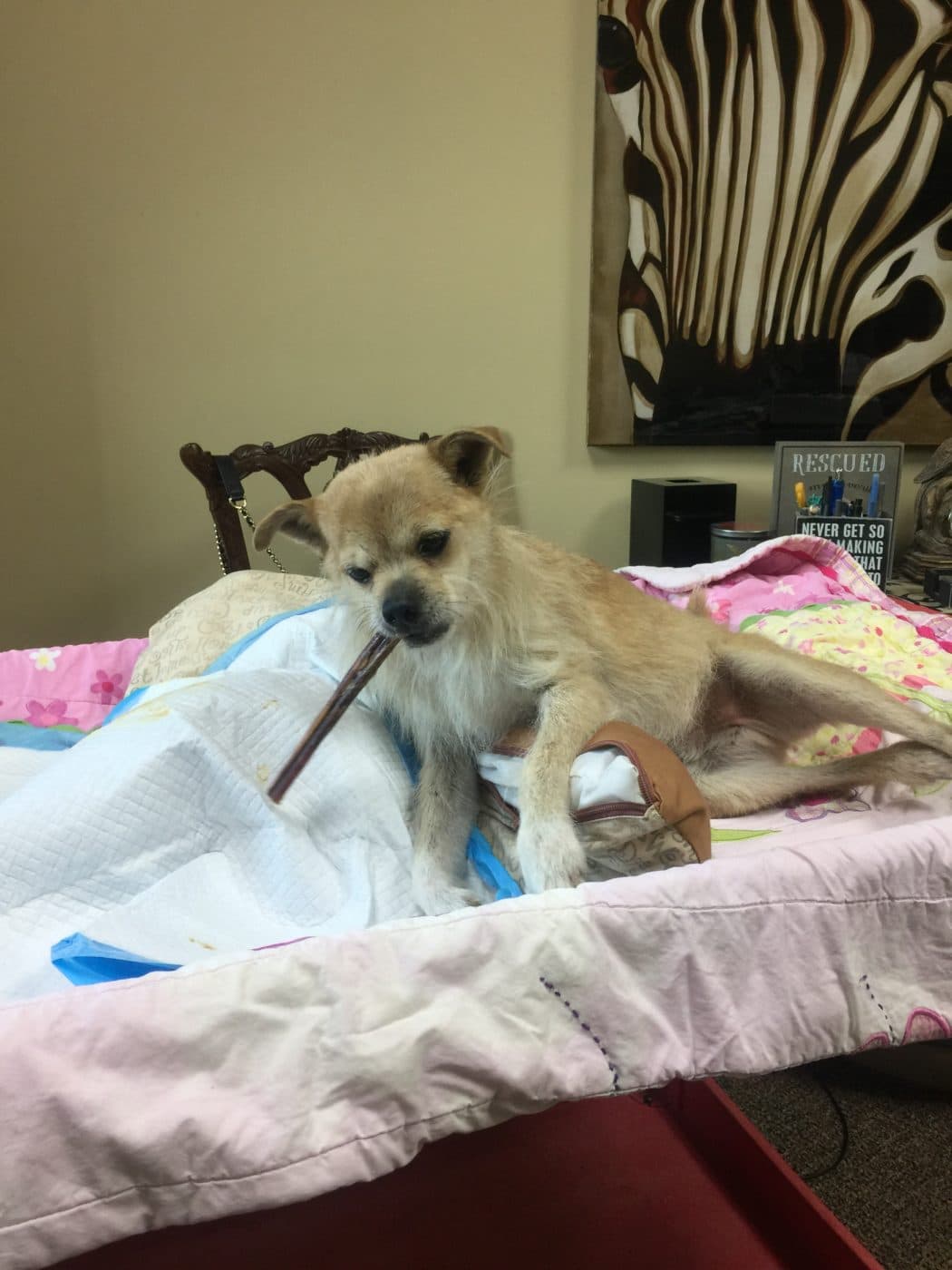 Less than two weeks in, the bowels were solid, he was urinating on a regular basis and we had his pain under control. On the tenth day of fostering Pax, he is trying to sit up and scoot across the room. The first time he sat up, it was amazing. It made all the time and energy invested worthwhile!
Pax has a 60% chance of a full recovery. He has feelings in his legs and his tail is wagging every time I walk into the room.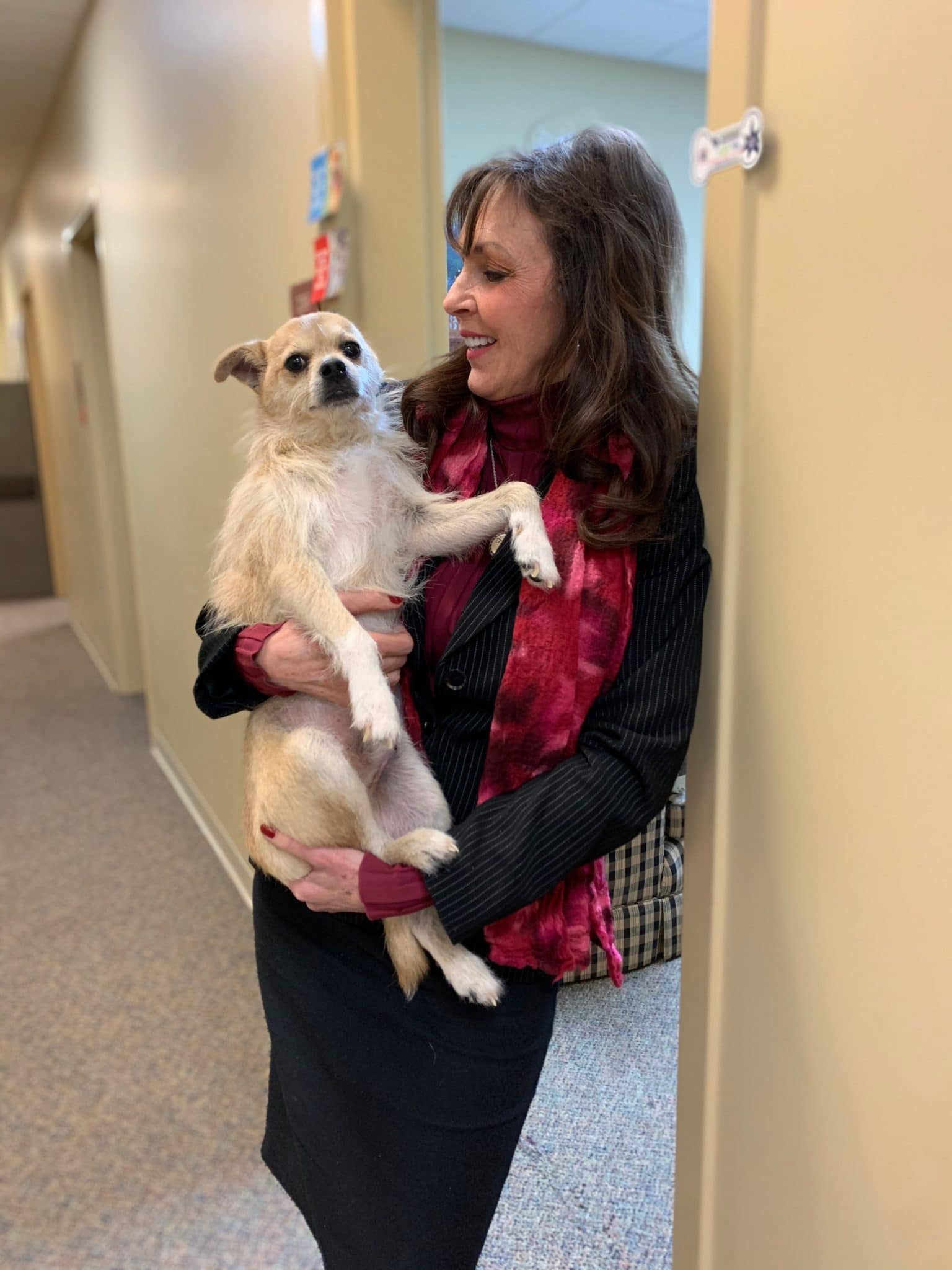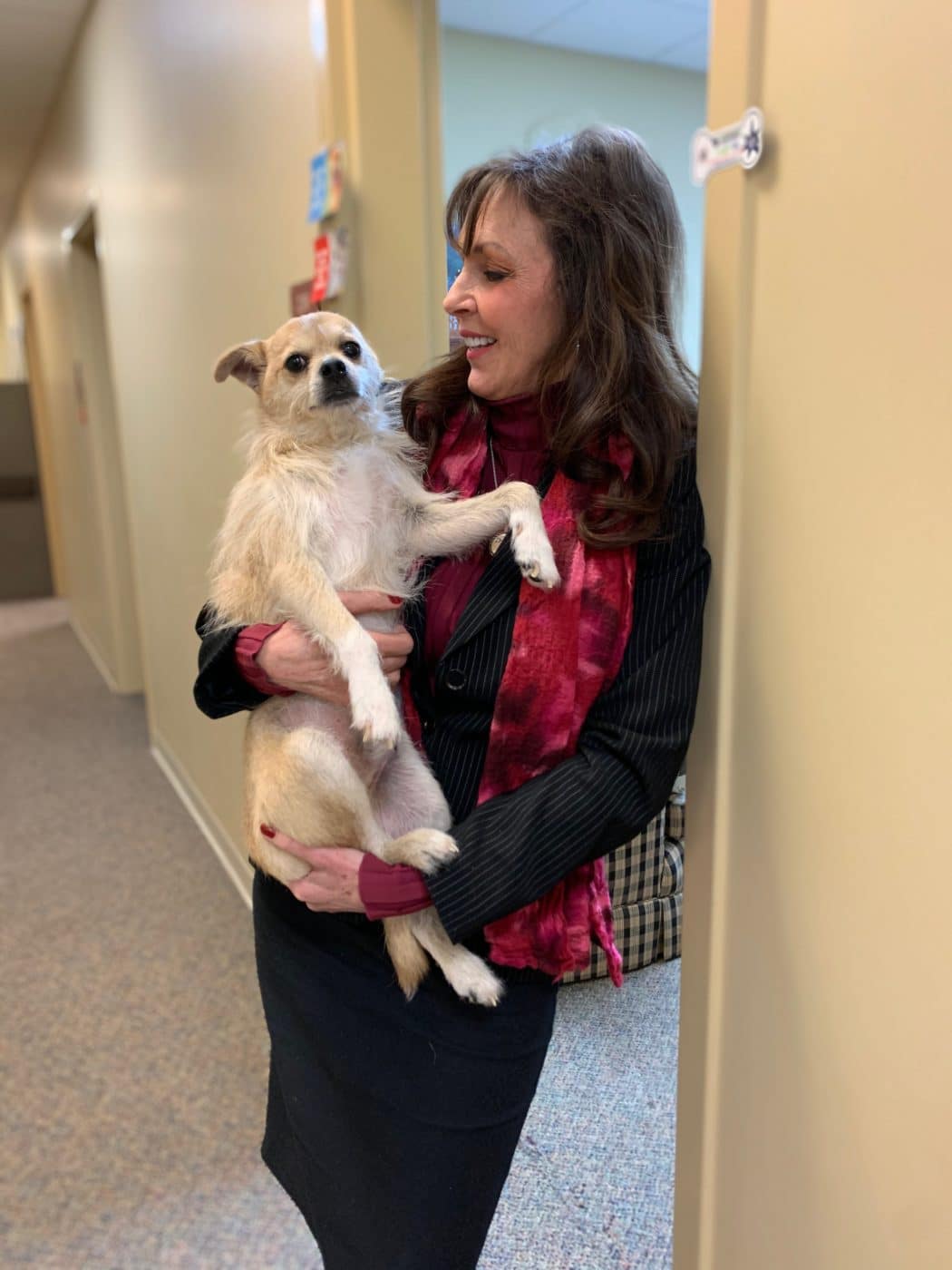 Perhaps one challenge is that Pax is extremely attached to me now—screaming like he is being tortured if I leave him alone! I am sure that being unable to move and being totally dependent on a person to do all things for you is scary. So I get it. He is starting to develop relationships with other people on staff and is starting to grow fond of one lady in particular in the office if I need to attend a meeting BUT you can also see in the photo below he attended meetings with me.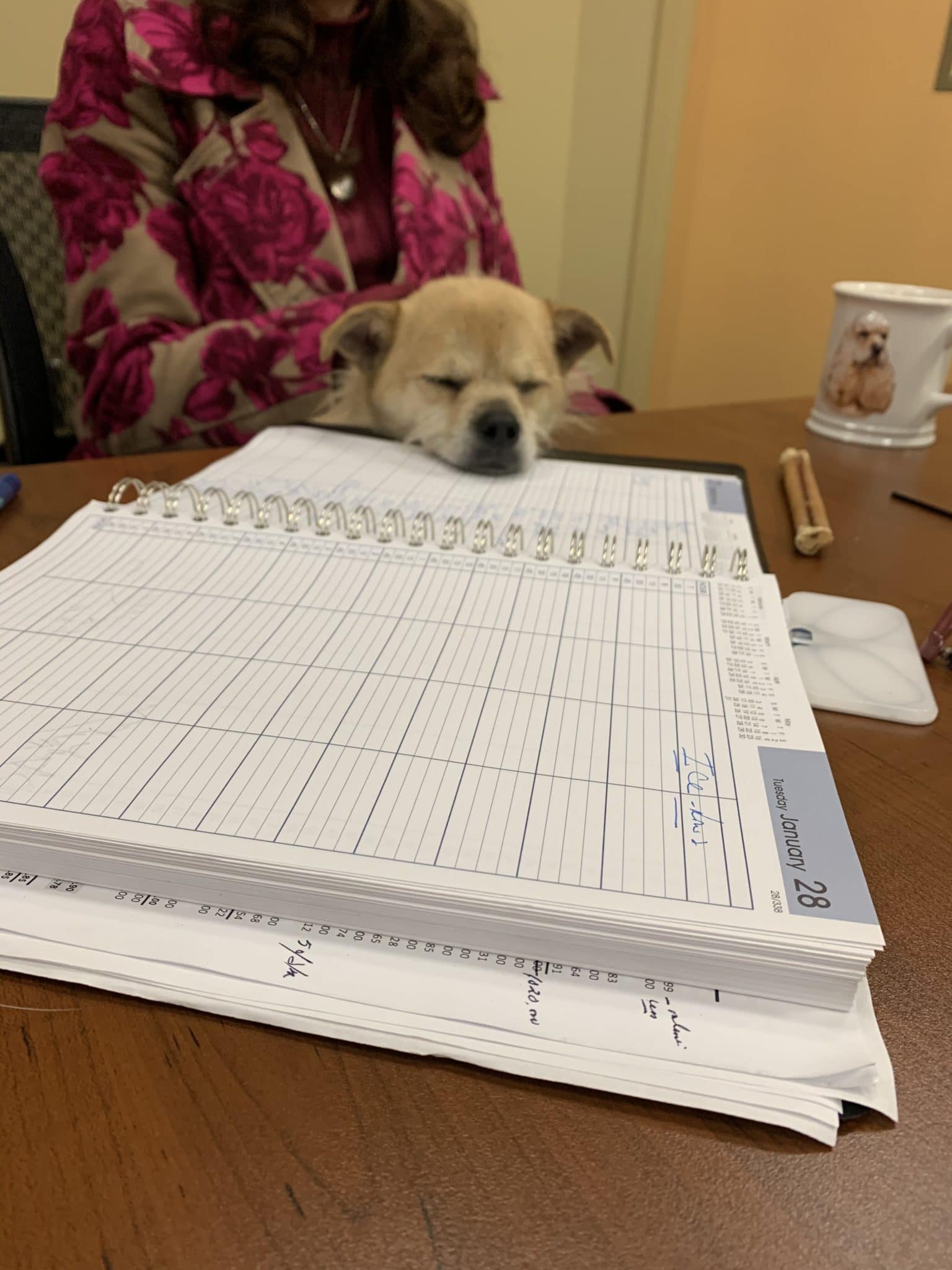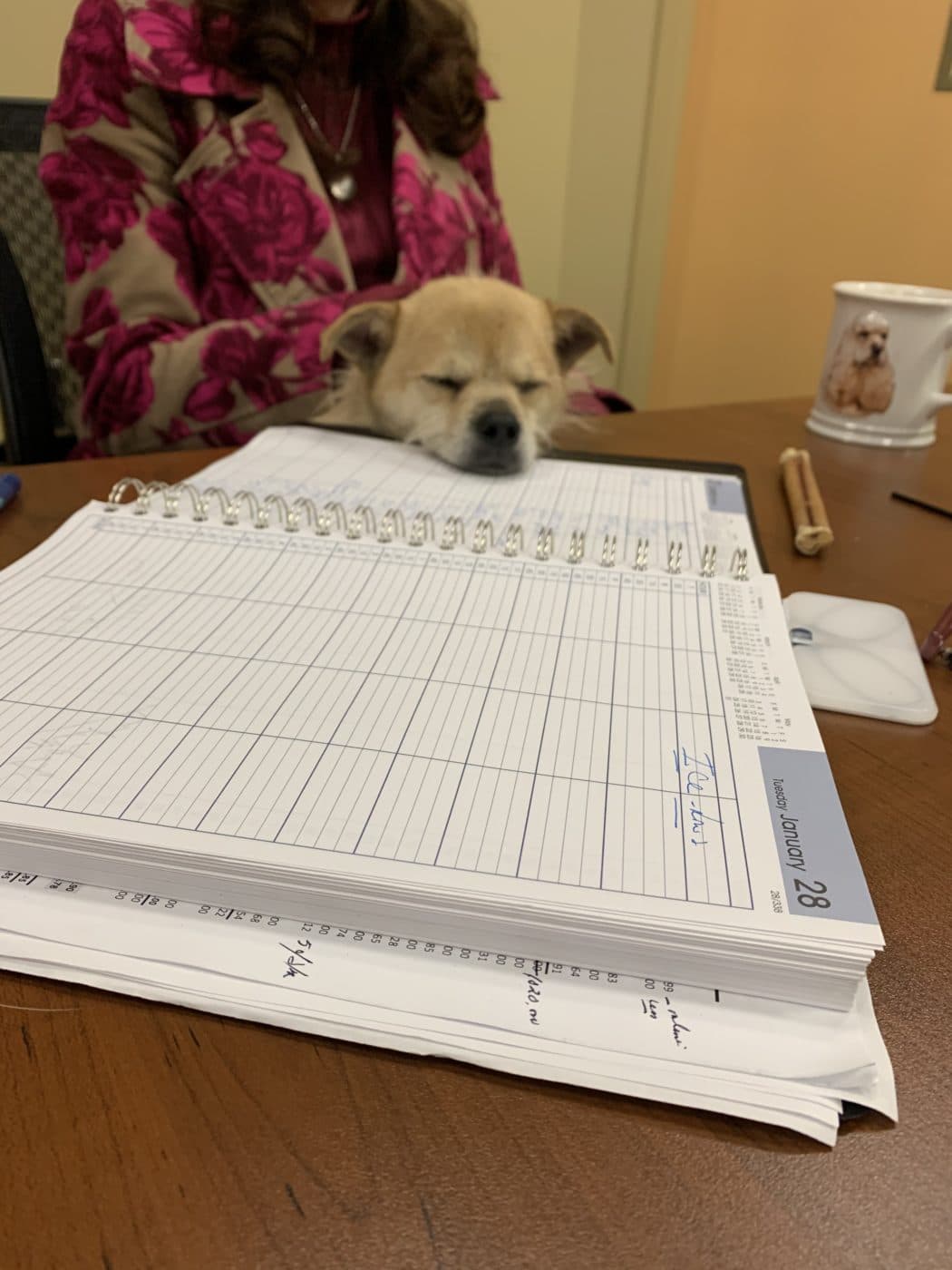 Years ago, paralysis for your pet was either euthanasia or a very expensive surgery by a specialist. Pax had a possible cracked vertebra that was causing the paralysis near his neck/shoulder area which required more intense care to ensure he had little to no activity. We hope that surgery is NOT in Pax's future. We are now 8 weeks into his rehabilitation and Pax is walking, trying to run and trying to jump. Trying to slow him down is our biggest challenge. If all goes well, Pax will be just like Dallas, a paralyzed dog that we rehabbed several years ago and adopted to a loving family in Lexington County. Dallas is faster than any other dog in his home now.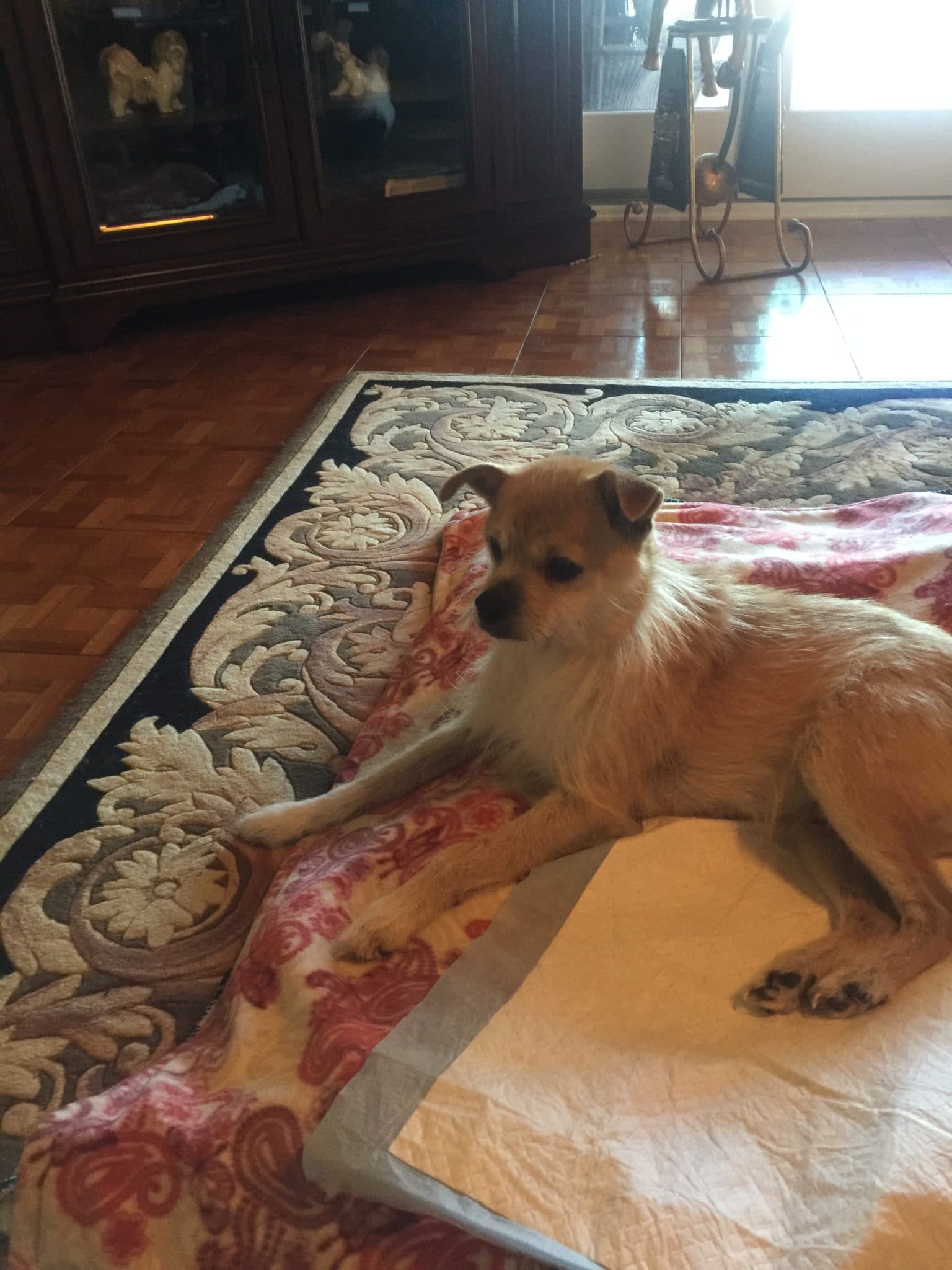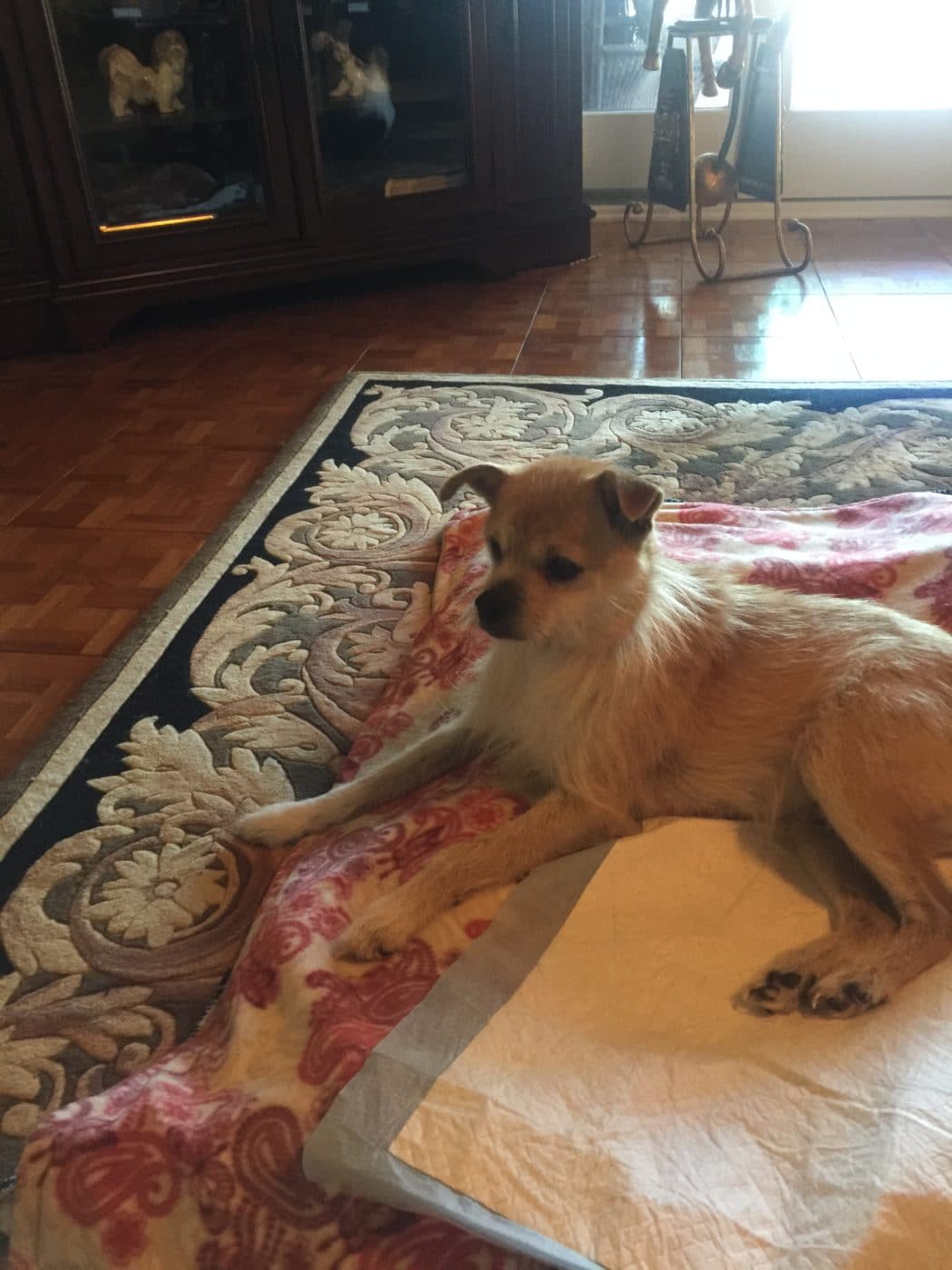 A huge thank you to the volunteers that watched Pax or strolled him throughout the building in the baby stroller as he recovered. Our next goal is to find Pax the perfect family that wants lots of kisses and companionship. Pax is not a cat fan, does fine with other dogs but his main desire in life is to be with his human. While we are so happy that we could help Pax, the real message is paralysis is not a death sentence. The medical field is improving every day for our pets and it doesn't always mean you have to spend a small fortune. Proper medications, care compliance and patience may save a paralyzed pet's life.
Pax's Foster Mom, Denise Wilkinson, CEO